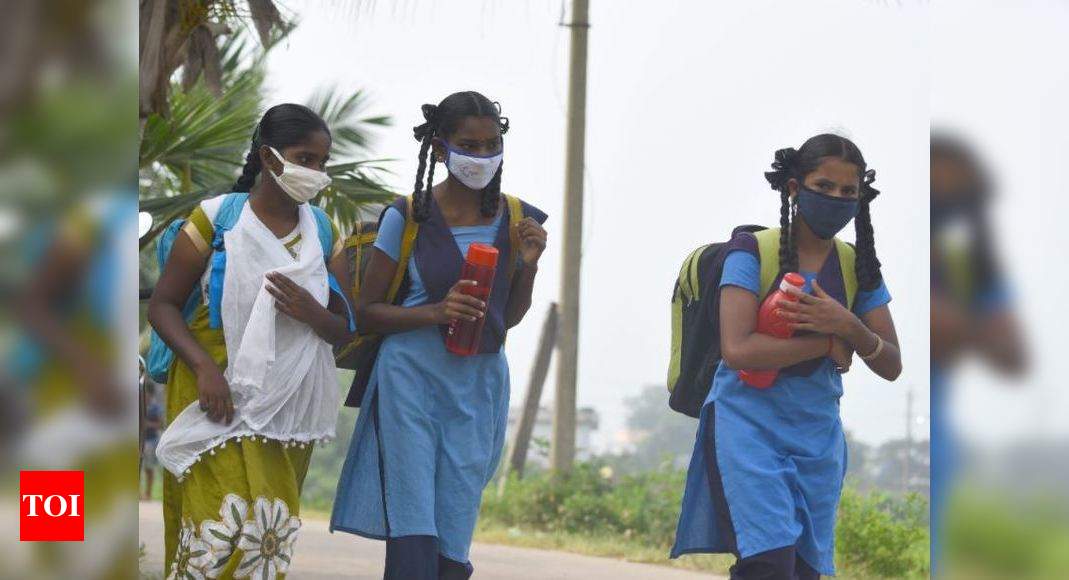 NEW DELHI: An assessment of the impact of Covid-19 pandemic on children by Unicef covering 5,773 socio-economically vulnerable families shows that about one in every four mothers was not sure of their child going back to school after the pandemic.
Community volunteers who reached out to 300 habitations in 12 districts across seven states in August- September found children engaged as paid worker or pushed into child labour, the situation being similar in both rural and urban areas.
The seven states where the assessment was done are Uttar Pradesh, Rajasthan, Maharashtra, Gujarat, Tamil Nadu, Telangana and Andhra. Unicef started the community-based monitoring in June-July in states where it runs programmes to understand the emerging challenges. The same communities and families were covered in round two of assessment in August-September to compare the emerging trends.
Results show that while economic situation of the families under study remain challenging, select government services improved compared with results of Wave-1 in June-July period.
Times View
The Unicef finding reveals how the outbreak has been calamitous for the underprivileged adversely affecting them in every walk of life. The disparity between the rich and the hard-up also reflects in the digital divide. Those in power should keep these harsh truths in mind while framing policies.
Interestingly of 5773 families covered, 17% families are headed by a female member while 1049 families have returnee migrant workers. The economic profile of families covered included casual workers, salaried workers and those with no jobs.
During the outreach, volunteers spoke to 2300 mothers with children in the age group of 6-19 years. Besides, the digital divide in learning too remains a concern with around 47% mothers in rural and 66% mothers in urban districts saying that their children are using either a smart phone or a computer for education. A very large section of children still lack the tools to access online education.