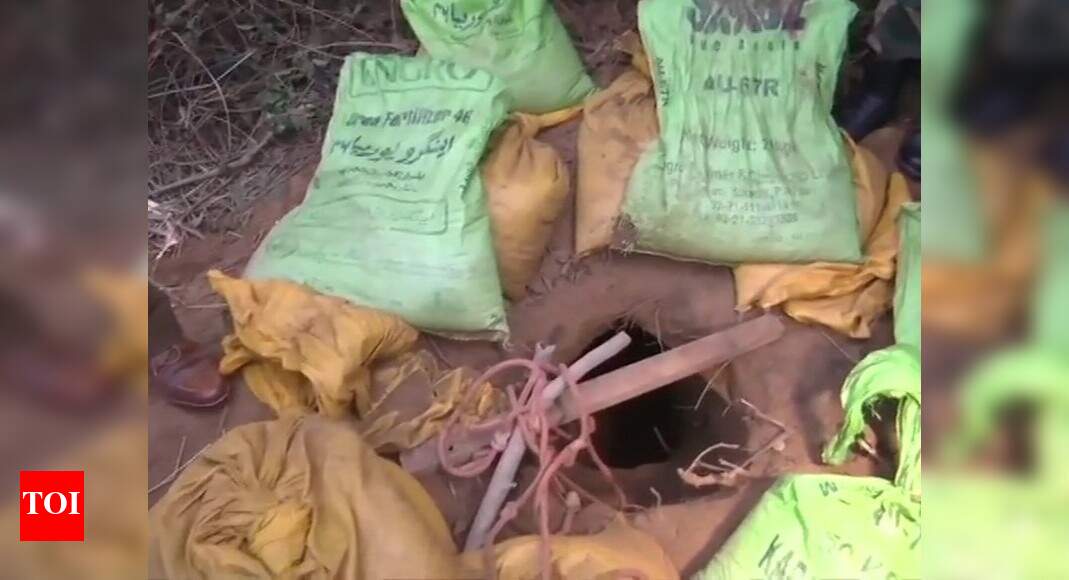 JAMMU: Security forces on Sunday unearthed a 160-metre-long underground tunnel suspected to be used by terrorists for infiltration near the International Border in Jammu &
Kashmir
's Samba.
"A 150-metre long underground tunnel suspected to be used by terrorists for infiltration was detected by the BSF at the International Border in Jammu and Kashmir's
Samba sector
on Sunday," J&K DGP Dilbag Singh said.
"Police shared some vital inputs found from the encounter scene with the BSF which after hectic efforts, managed to find the tunnel," the Director General of Police (DGP) told reporters.
He said that tunnel was unearthed following investigation into the recent encounter near Nagrota on the Jammu-Srinagar National Highway.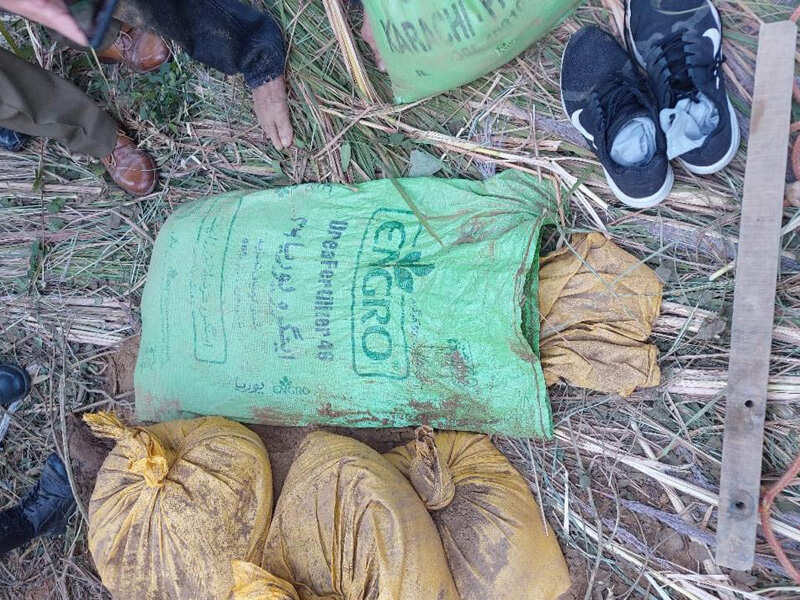 "The exit was in thick bushes carefully concealed and meticulously covered with soil and wild growth. The mouth of the tunnel is strengthened and reinforced by the sand bags with markings of Karachi, Pakistan. It is a freshly dug tunnel and appears to be used for the first time. It appears that proper engineering effort has gone in making the tunnel which shows the hand of the establishment," the BSF said in a statement.
Earlier, forces had launched a massive operation to detect a tunnel which was suspected to have been used by the four Jaish-e-Muhammad terrorists to sneak into the country from Pakistan.
All the four terrorists were killed in a gunfight when a Kashmir-bound truck, in which they were travelling, was stopped for checking at Ban toll plaza on Jammu-Srinagar national highway on Thursday.
A huge cache of arms and ammunition including 11 AK assault rifles, three pistols, 29 grenades and six UBGL grenades were recovered from the possession of the slain terrorists, who, according to police, had come to execute a "big plan" to disrupt District Development Council polls, slated to be held in eight phases beginning November 28.
Based on the material recovered from the slain terrorists, it was suspected that the terrorists infiltrated into India from Pakistan through an underground tunnel in Samba district, the officials said.
It is not yet clear whether the Jaish men entered India through the tunnel that was unearthed today.
(With inputs from agencies)
Watch BSF finds terror tunnel along Pakistan border in J&K's Samba