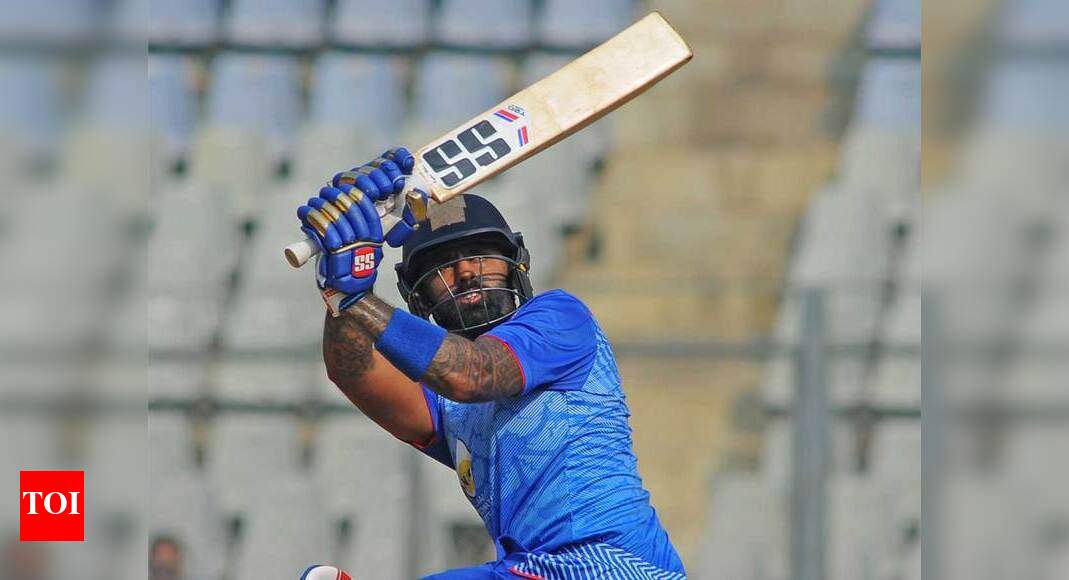 KOLKATA: The MSK Prasad-led national selection committee, which concluded its term after picking the three India squads for the Australia tour, has often been mocked for being thin on experience. A number of its decisions have been debated and even criticised.
Devang Gandhi
, an integral part of this committee, however, differs.
Talking to TOI, the former India batsman talked about how hard it is to select national squads which will be liked by all.
Excerpts…
Did your committee's low experience as international cricketers affect your decisions?
How many Tests has Ed Smith (England's national selector) played? He selected a World Cup-winning squad. How many years in international
cricket
does Trevor Hohns (Australia's chief selector) have? Too much importance is given to experience in India. All you should have is an eye for talent and the willingness to work hard. We have unearthed a lot of talent over the past four years. Our focus has been to not just give India a good squad, but back it up with a strong bench. I think we have managed to do that quite well.
Some decisions did not feel right, like ignoring Ambati Rayudu for the World Cup…
Yes, that was a mistake, but then we are humans too. At that time we seemed to have hit the right combination, but later we realised Rayudu's presence might have helped. Actually, India had one bad day in office during the World Cup and that's why Rayudu's absence became such a big talking point. Apart from that one match, India had an excellent tournament. I can understand Rayudu's angst and his reactions were justified.
More recently, not considering Suryakumar Yadav for the Australia tour too has been criticised…
I would request the experts that while they are talking about Suryakumar's exclusion, they should also tell us who should have been kept out. India has a huge bench strength and the selection process is often about exclusion. There can be four equally good players for one slot. Obviously, you have to keep some talented players out. Suryakumar is a brilliant player, but he will have to be patient. He must keep performing. Mayank Agarwal is one batsman who barged into the squad, consistently performing well.
Did you have differences within the committee or with captain Virat Kohli?
Yes, we had differences and we would debate, discus and come to a consensus. There have been times when Kohli has asked us what we have seen in a particular player. We had to convince him that the concerned player has the skills to play for India.