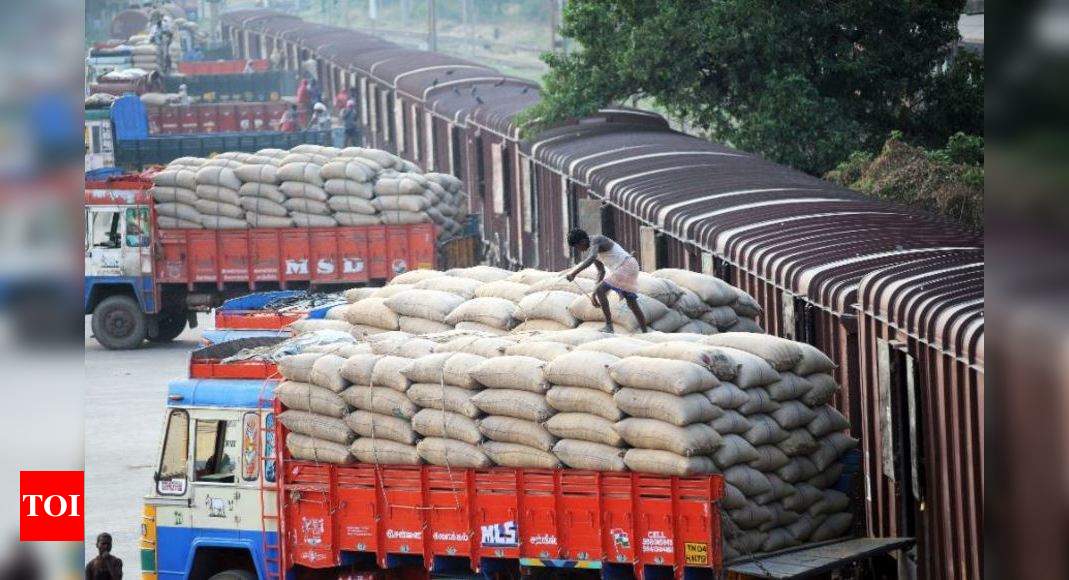 NEW DELHI: The Food Corporation of India (FCI) has doubled the movement of foodgrains from Haryana and Madhya Pradesh by rail as the stalemate continues over train movement in Punjab, impacting evacuation of procured wheat and paddy in the state.
Though FCI has enough stock of rice in the central pool to meet the requirement, it has increased movement of rice from these two major rice-producing states and Andhra Pradesh as well. For example, on an average 22-23 rakes of rice are being moved daily from Haryana compared to only 8-9 rakes earlier and 12-13 rakes carrying rice are being moved from Madhya Pradesh compared to the earlier trend of only 6-7 per day. Officials said 2-3 such rakes are being operated from Andhra Pradesh on a daily basis.
According to railways, foodgrains could not be loaded in 1,150 rakes from Punjab till November 15 since the farmers' protest started.
FCI sources added there is a dire need to evacuate the stored rice from Punjab to free up enough space for more.
FacebookTwitterLinkedinEMail