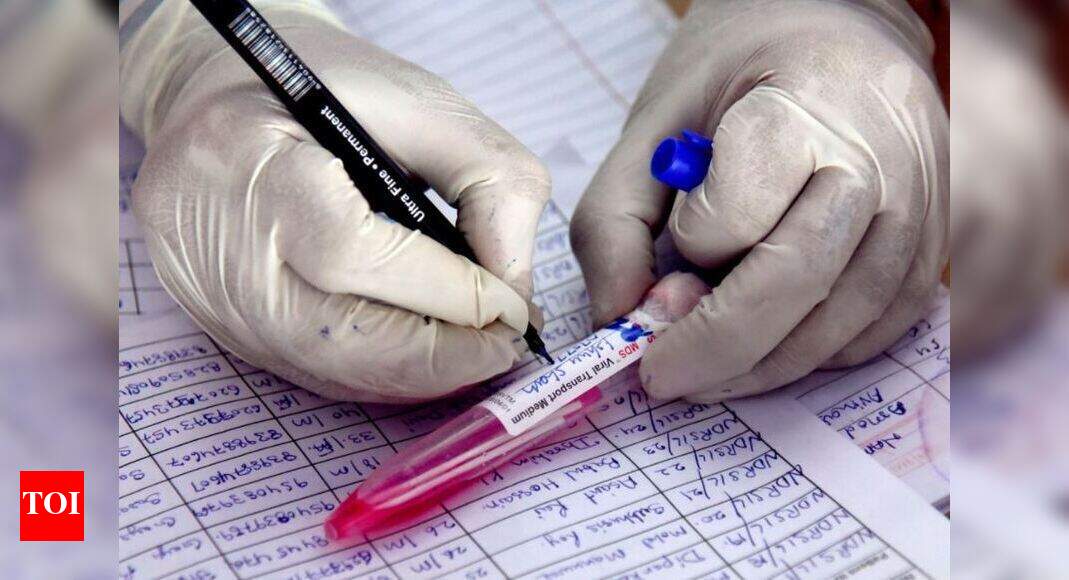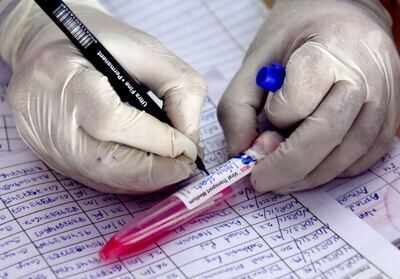 A health worker marks the swab samples of the people collected for the COVID-19 test due to an increase in cases, at New Delhi Railway Station (ANI)
NEW DELHI: Following a cap on RT-PCR test prices in most states, private diagnostic labs in some states are refusing home collection of samples or are selling various other non-Covid tests such as dengue and malaria along with Covid tests to make the deal more attractive for the labs.
Prices of RT-PCR tests in most states range between Rs 850-1,200, though it still costs Rs 2,400 in Delhi.
While price reduction by states is primarily driven by drop in cost of reagents required for RT-PCR testing, labs find the new prices not attractive enough to expand testing. Lab owners say there are other attached costs apart from reagents that must also be factored in while capping prices. "There are costs attached to transport and logistics, quality control, collection mediums that must also be factored in," SRL Diagnostics chief executive Anand K said.
Many people in Gurgaon and Faridabad are facing issues while booking RT-PCR tests from private labs. Labs are refusing home collections as they complain that there are major costs attached with collection of samples. On the other hand, in a Covid-19 situation, many people prefer home collection amid fear of spreading infection.
"At the current level, we are barely able to meet the direct costs but there are also variable costs like salaries, rental and administration costs which cannot be covered with such low pricing," PathKind Diagnostics managing director and CEO Sanjeev Vashishta said. Meanwhile, overall testing has dropped in many states in the last few weeks with the Centre nudging states to undertake wide-scale testing.
FacebookTwitterLinkedinEMail