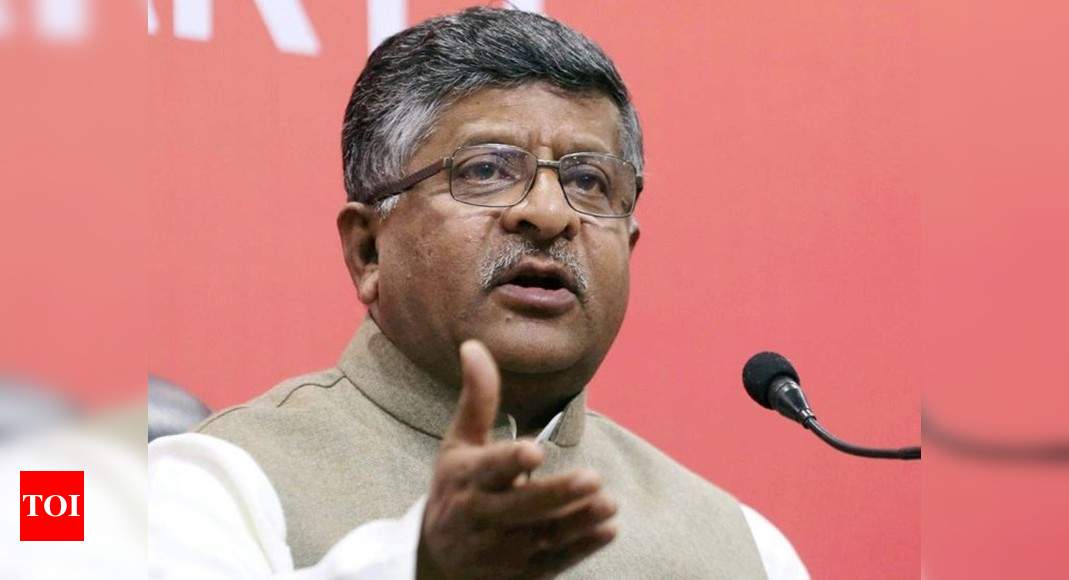 NEW DELHI: BJP on Tuesday seized upon the claims made by one of the principal accused in the
AgustaWestland
case about Congress leaders' links to bribes paid for swinging the chopper deal, and accused the opposition party of making money from arms deals at the cost of the nation's security.
"Whenever there is mention of any defence deal, the names of Congress leaders crop up. This has been the pattern for decades," law minister Ravi Shankar Prasad said. "There is no deal without a deal and there is no contract without a cut. Why do they have to play with the country's defence for their personal gains?" Prasad asked.
The attack followed a report in a daily about
Rajeev Saxena
, one of the principal accused in the AgustaWestland bribery case, mentioning the names of senior Congress members
Ahmed Patel
and Salman Khurshid, along with former Madhya Pradesh CM Kamal Nath's son and nephew Bakul Nath and Ratul Puri respectively, in relation to alleged payoffs by middleman Christian Michel in the deal.
Saxena, who was extradited from Dubai with Michel and is currently in jail, told ED that he helped the middleman route kickbacks to India. "In the AgustaWestland scam, names of senior Congress leaders have come out and an important witness has made serious revelations. …Will Congress and its top leadership now speak up on these charges?" he asked.
Prasad said since Saxena had established that the entry "AP" in the diary maintained by the middlemen referred to Ahmed Patel, this raised questions about what "FAM", another entry, stood for. "Does FAM means Family? Everybody knows what family in Congress means".