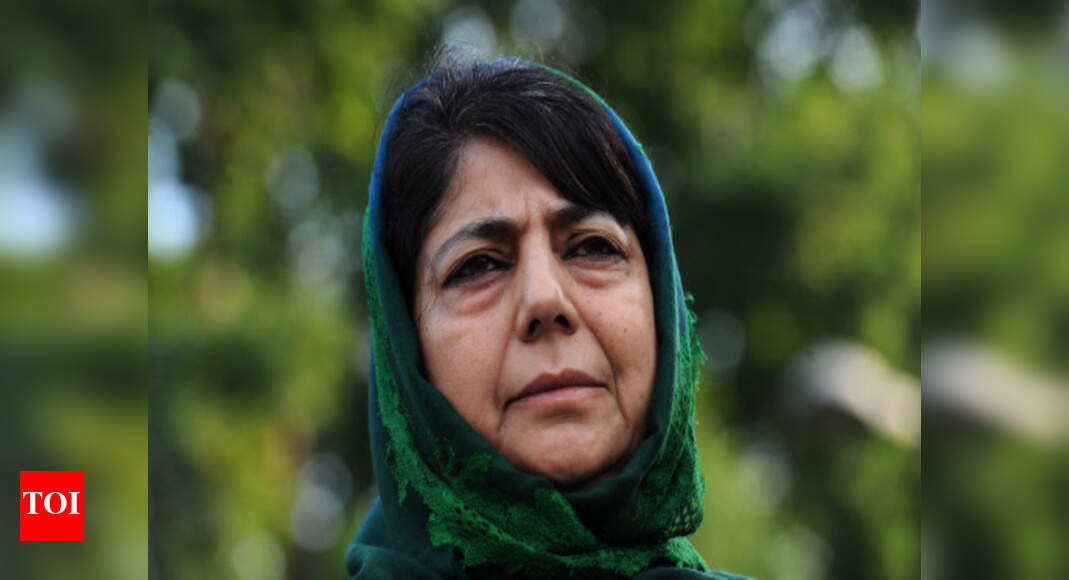 SRINAGAR: Jammu & Kashmir Peoples Democratic Party chief
Mehbooba Mufti
on
Monday war
ned the
gover nment
against evicting members of the
Gujjar-Bakerwal
community from
forest areas
in the UT, saying if they are harassed, the consequences would be dangerous.
She visited the upper reaches of Pahalgam in south Kashmir's Anantnag district on Monday and met people whose 'dhoks' (temporary shelters) were demolished by authorities as part of an anti-encroachment drive. "This is part of the illegal process started by the Centre in J&K after the abrogation of Article 370, under which the people, who live here like nomads — Gujjars, Bakerwals and whose forefathers have been living here for centuries, are being evicted," Mehbooba said. She said after the Centre made changes in the domicile law, it wants to bring people from the whole country to J&K and evict its own residents.
"This is not happening here (in Kashmir) only. If you see in Jammu, in places like Bhatindi, Sujwan, Chatta, wherever there is Muslim population, the Gujjars, the Bakerwals, they (government) pinpoint them and evict them. Where will the people go in winters," she said.
Describing the Gujjar-Bakerwal community as very loyal and peace-loving, she said, "They are being forcibly evicted. I want to tell the Centre not to harass them, otherwise you will have to face dangerous consequences"