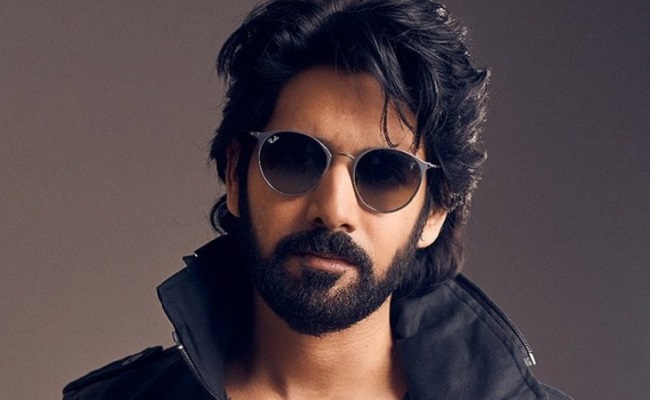 Hero Sushanth is confident that he will continue success with Ichata Vahanamulu Nilupa Radu, which will be released tomorrow.
The actor says he has become very relaxed after Chi La Sow and enjoys the shooting process for his films.
Sushanth says director Darshan approached him 2 months before Chi La Sow with the story and he immediately loved it.
"The incident happened to Darshan's friend and he was there too. I wanted to make the movie right after finishing Chi La Sow. But Ala Vaikunthapurramloo came. I didn't want to miss working with Trivikram. But I gave Darshan my word that I will definitely make the film."
He thanks producer Niranjan Reddy who gave Darshan upfront but agreed to offer the story.
About the story, Susanth says: "It's a realistic film and just as entertaining. You don't feel comfortable."
The makers initially planned to release the film in June last year. But due to two corona waves, the film was postponed.
"We had a lot of question marks. We got a lot of OTT deals and I also had to take responsibility. Luckily we have some really good non-theatrical deals. Then we decided to go for theaters," he says.
Susanth confirms that IVNR is the best work for him so far.
"I am definitely convinced of the film. I'm very satisfied. We worked as a team. It's my best work yet. We showed the movie to different section people and everyone liked it. Digital rights were also sold after the film was shown. The film has several well-known actors and each character has their important role in the film."
He says he will get married if he finds a suitable girl. "Fortunately, my mother is not forcing me to marry either."
Filmy One (FilmyOne.com) – Exclusive Entertainment Site