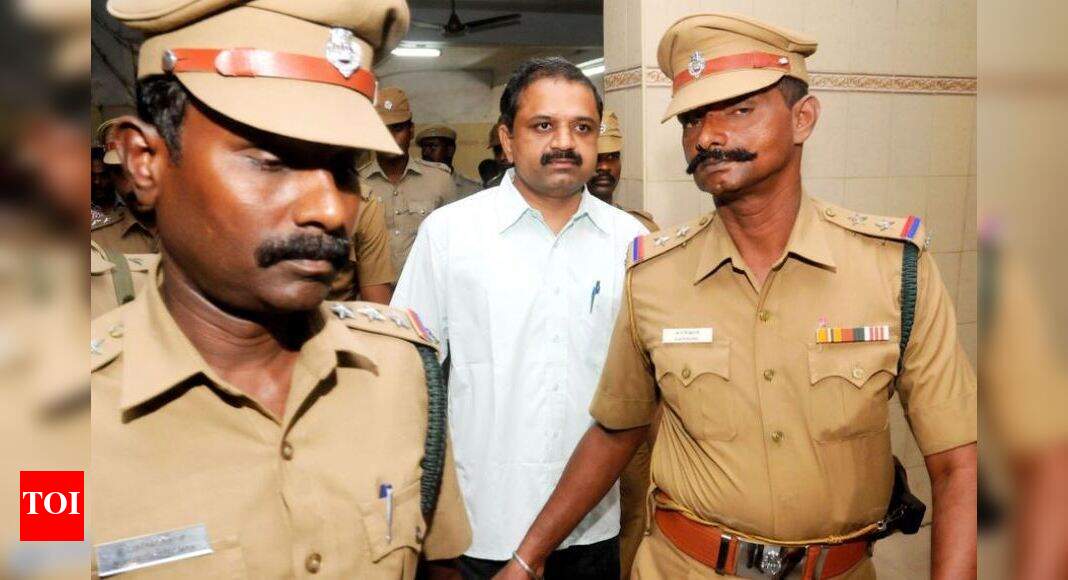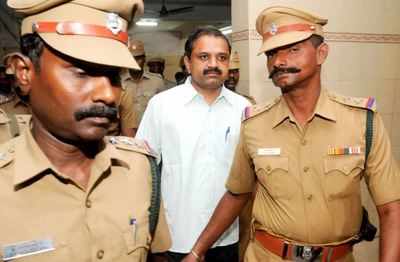 Perarivalan (centre) in a file photo
NEW DELHI: The CBI has informed the Supreme Court that the decision on release of Perarivalan, a life convict in the Rajiv Gandhi assassination case, rests squarely with the Tamil Nadu government but refuted the convict's claim that he was unaware of the purpose for which the conspirators made him buy batteries used for detonating explosives by the human bomb in 1991.
"The claim of the petitioner that he is innocent and did not have the knowledge about the conspiracy to assassinate Rajiv Gandhi is neither acceptable nor maintainable," the CBI said in an affidavit before the Supreme Court.
Perarivalan's mother had annexed a statement of a former IPS officer who had recorded the convict's confession and later stated that the accused was unaware of the conspiracy to use the batteries for detonation of the explosives to kill Rajiv Gandhi at an election rally in May, 1991. The CBI said the former IPS officer's statement had been considered and rejected by the SC earlier.
The designated TADA court had awarded death penalty to all 26 accused after convicting them in 1998. The SC in 1999 had confirmed the death sentence of Nalini, Sriharan aka Murugan, Santhan aka Suthenthiraja and Arivu aka Perarivalan. However, taking into account the long pendency of their mercy pleas by the President, the SC had commuted their death sentences to life imprisonment in 2014.
In September 2018, the TN government recommended to the governor to release the life convicts, including Perarivalan, which is still pending consideration. "Relief prayed for by the petitioner Perarivalan is an issue between him and the office of the governor of TN," CBI told the SC. "It is for the governor to take a call on the issue whether remission is to be granted," the CBI said.
On the work of Multi Disciplinary Monitoring Agency (MDMA), set up on the recommendations of the Jain Commission of Inquiry to probe the larger conspiracy behind the assassination of the former PM and trace and track the absconding accused, CBI said, "The MDMA is conducting further investigations and progress report is submitted to the designated court at Chennai. Further investigations spread over different countries and the status of the same have already been submitted to the designated court."
"Perarivalan is not the subject matter of further investigation conducted by MDMA," CBI admitted.
FacebookTwitterLinkedinEMail