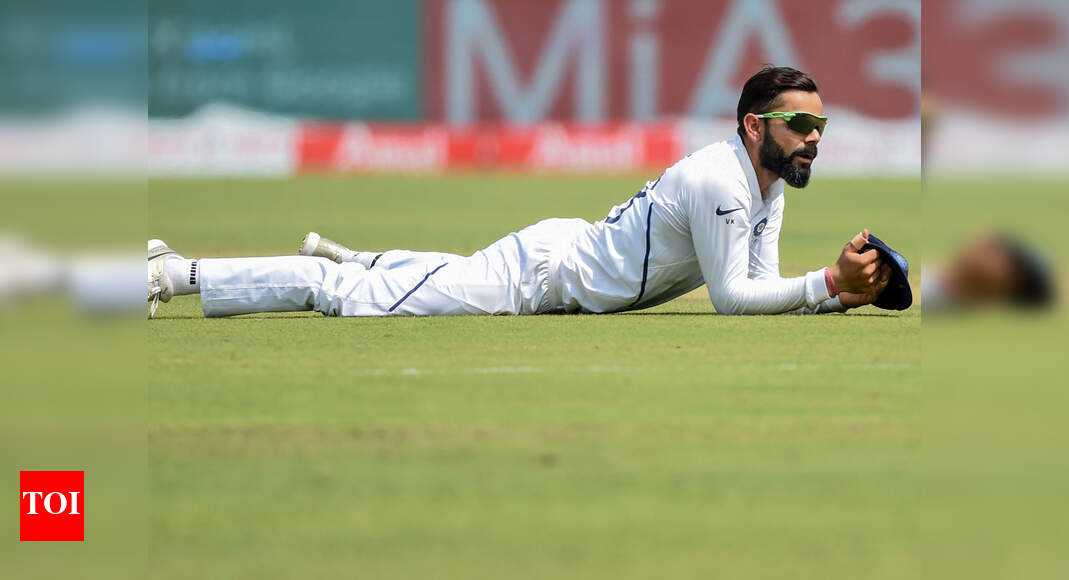 NEW DELHI: Former India captain
Sunil Gavaskar
is of the opinion that there is no need for anxiety in Team India's ranks because of
Virat Kohli
's absence from the majority of the upcoming Test series in Australia.
Regular skipper Kohli's paternity leave, which will see him give the last three Tests a miss, has been the focal point of discussions in the run-up to India's tour of Australia.
Gavaskar said, "If you actually have a look, India have won every time Virat wasn't there, be it the Dharamshala Test against Australia, the Afghanistan Test, Nidahas Trophy or the Asia Cup in 2018. Indian players do tend to raise their game when he is not around. They understand they have to make up for his absence," Gavaskar told TOI on Friday.
Gavaskar, however, believes captaining the side in Kohli's absence will give Ajinkya Rahane a sense of security.
"It's going to be tough for Rahane and Cheteshwar Pujara. Both these players have to bat out of their skin. Captaincy will actually help Rahane. He will feel a lot more secure and in control of situations. The selection committee is clear about who should lead in Virat's absence and he has done well as a Test captain," Gavaskar said during an interaction arranged by Sony Network, the official broadcaster of the tour, which starts with the first ODI on Nov 27.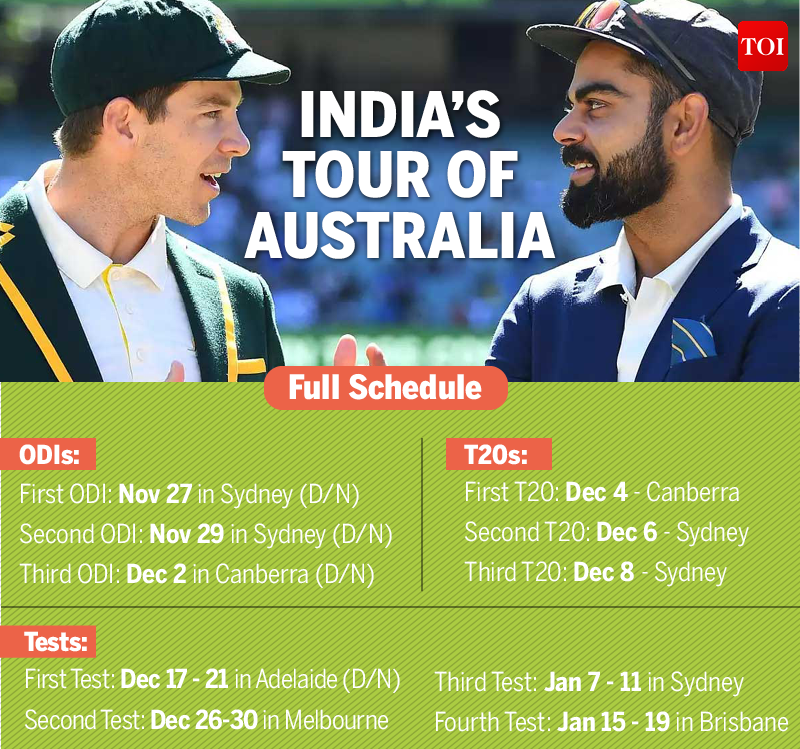 Gavaskar also feels it is imperative to leave Pujara alone and not force him to deliver a more attacking brand of cricket.
"Pujara should be allowed to play the game he knows best. That's what got him here. You don't tamper with a player's natural aptitude or temperament. Like you never told Sehwag how to play, nobody should be telling Pujara how to get runs as long as he is getting the runs and the hundreds," Gavaskar said, adding: "If he is let alone and no pressure is put on him, that's going to work in India's favour.
"He is so rock steady, the others can score around him and play shots."
With Rohit Sharma evolving as captain, there has also been raging debate over whether India should adopt the split-captaincy approach. However, Gavaskar feels that particular issue needs to be discussed only after the Australia tour.
"That (discussion) is after the Australia tour. Let's just focus on this tour because it's going to be very important for not just Indian cricket but world cricket too. This is a very different Australian side that they will be facing this time. What this pandemic has taught us is, don't look too far ahead," he said.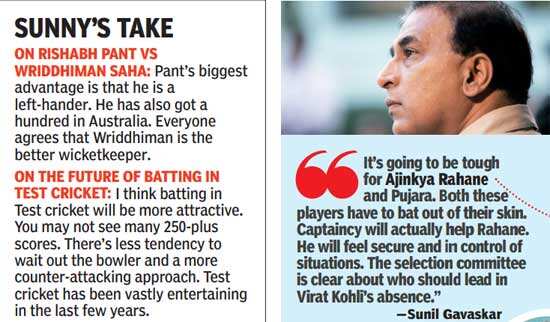 A lack of continuity in India's playing XIs is also been one of the issues that has been criticised in the recent past.
"I don't know what the current players will be thinking about continuity. Sometimes continuity can make players complacent. Some players get nervous when there are changes made every after game. A balance has to be struck," the legendary India opener said.
R Ashwin has often failed to inspire confidence in the team management on away tours but Gavaskar believes the off-spinner can add depth with his batting and that he should be a regular.
"Ashwin playing, with his experience and hunger of success, would give the team an edge. But it again depends on the conditions. But someone with nearly 400 Test wickets would be a regular in most other Test teams."