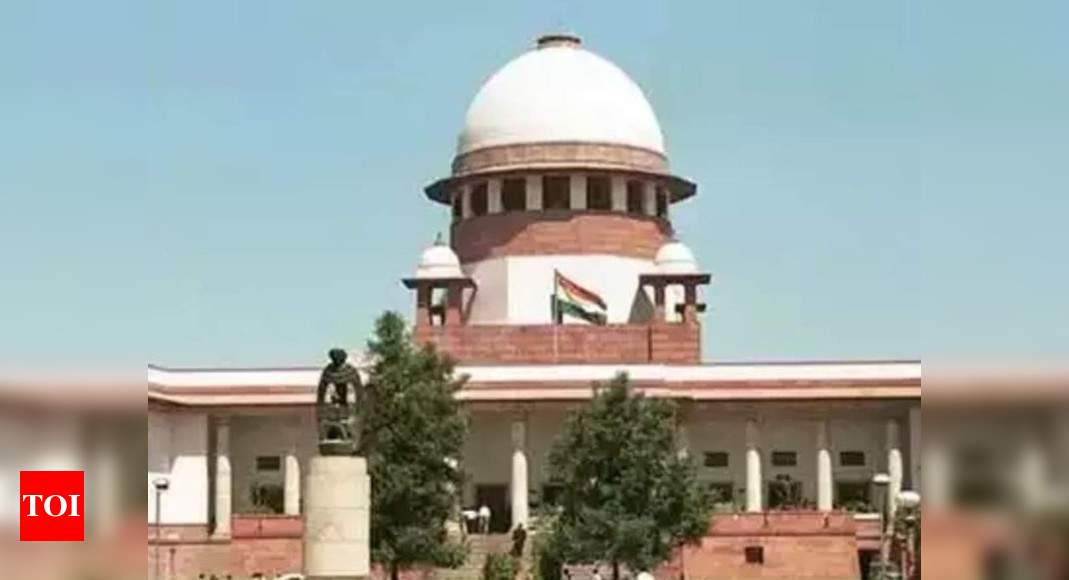 NEW DELHI: In a case of role reversal, the Supreme Court on Tuesday seemed to push the Centre to exercise its powers under the Cable TV Networks (Regulation) Act against
TV channels
to have an effective oversight on the contents of TV programmes even as the Centre argued that it respected the media's right to free speech and was loath to play the regulator.
A bench of CJI SA Bobde and justices AS Bopanna and V Ramasubramanian expressed displeasure over the Centre's response to
Jamiat Ulama-i-Hind
's petition alleging the government did precious little to stop the media from targeting Muslims during the Covid-19 pandemic by making hateful reports on the
Tablighi Jamaat
congregation in Nizamuddin. In its
affidavit
, the Centre had said that by and large, most mainstream newspapers and web portals reported responsibly on the event. It said during the initial period of the pandemic, when some Tablighi Jamaat members were found Covid positive, it received media and public attention. It also detailed the number of accounts and URLs that were blocked to stop circulation of fake news targeting the minority community
As the hearing progressed, its scope expanded to cover whether the government should use the powers it enjoys to regulate content on TV channels.
The CJI told solicitor general Tushar Mehta, "We are not satisfied with the Centre's affidavit. We had asked what steps were taken by the government under the Cable TV Networks (Regulation) Act against fake news circulated by TV channels. What is the grievance redressal mechanism under the law? On both these points, your affidavit is silent despite us asking for it."
When Mehta promised to file a fresh affidavit, the bench said, "What the TV channels show is of great consequence to the country. How do you plan to control what channels are showing through law?" Mehta said, "We (the government) don't want to control the content of TV channels. We respect the right to free speech and expression of media."
The bench said, "We want to know what mechanism exists under the law to regulate the content telecast by TV channels. If you have a mechanism, then that should deal with the grievances raised by this petition. If you don't have a mechanism, then create one. Otherwise, we will hand over the responsibility to the private body." The SC kept the matter for hearing after three weeks.