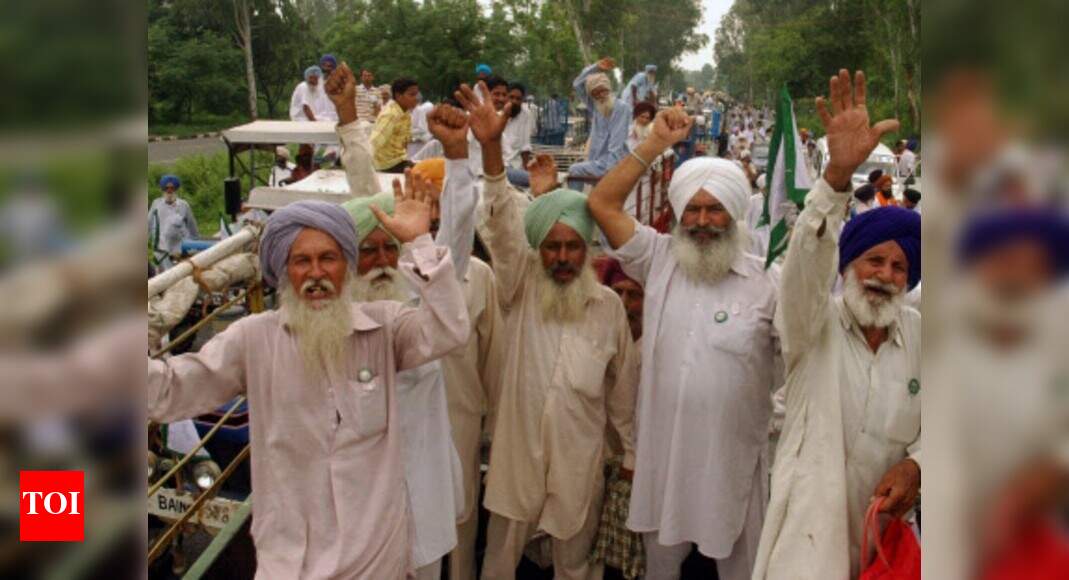 NEW DELHI: The
Punjab farmers
who are protesting against three new farm laws have decided to allow all the trains to resume service from Monday.
The farmers' unions said they will be lifting the blockade for 15 days during which the central government should hold talks, adding that the protests will resume if the government failed to resolve the issue.
"Farmer unions have announced allowing resumption of all trains from the day after tomorrow for 15 days during which Central Govt should open talks. If talks don't happen in 15 days, then agitation will resume," officials said in a statement.
The decision to allow passenger trains in the state came after a meeting of representatives of farmer leaders with
Punjab
chief minister
Amarinder Singh
.